"Gidget"

CH Jakra's Temptation Journey JH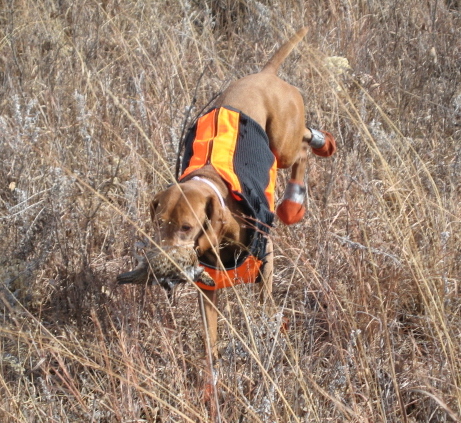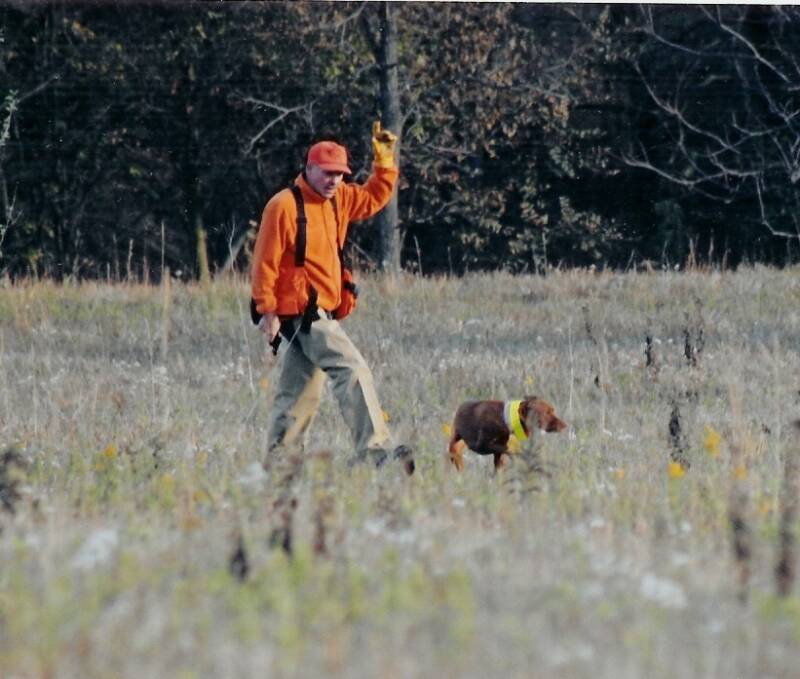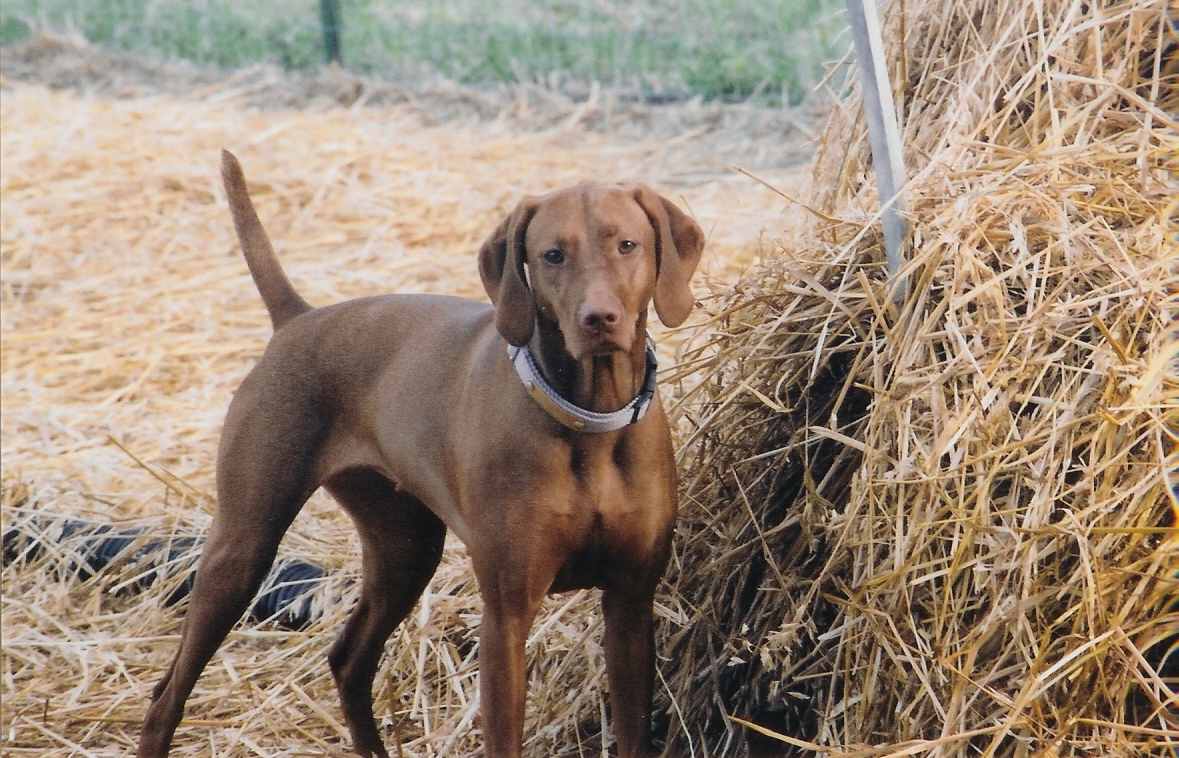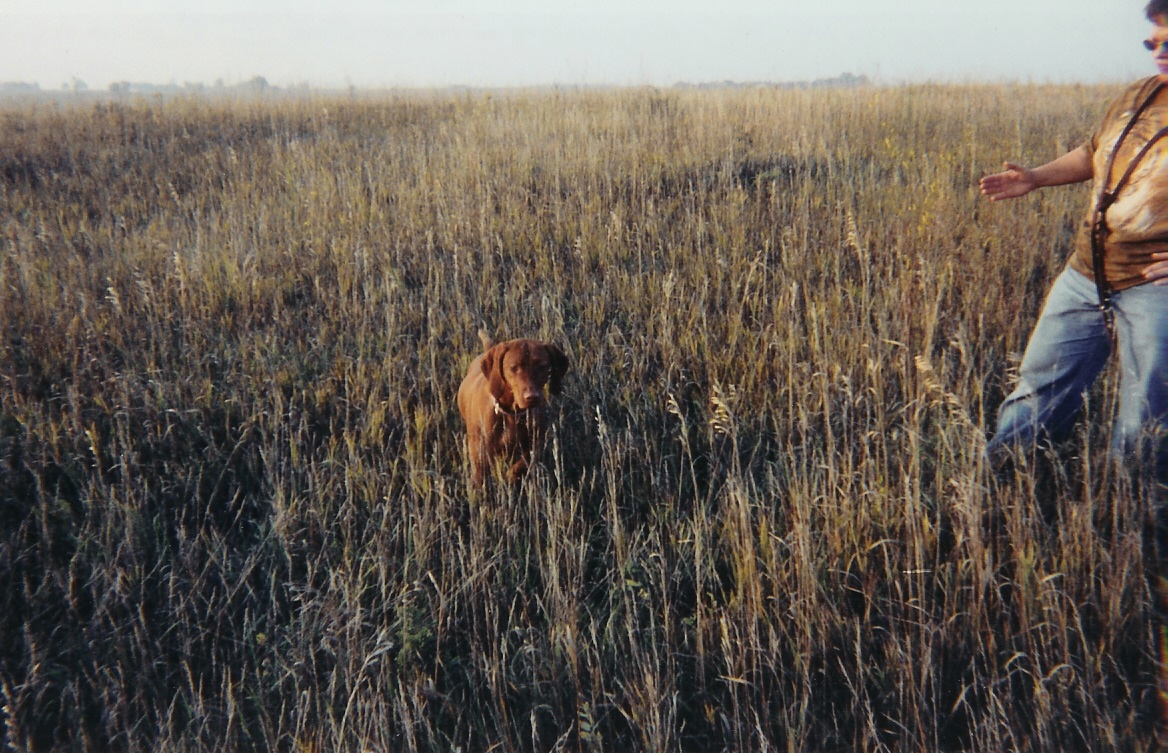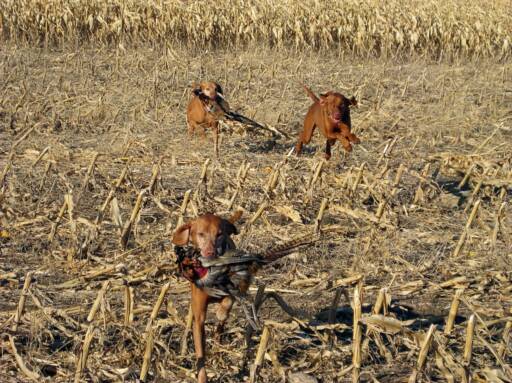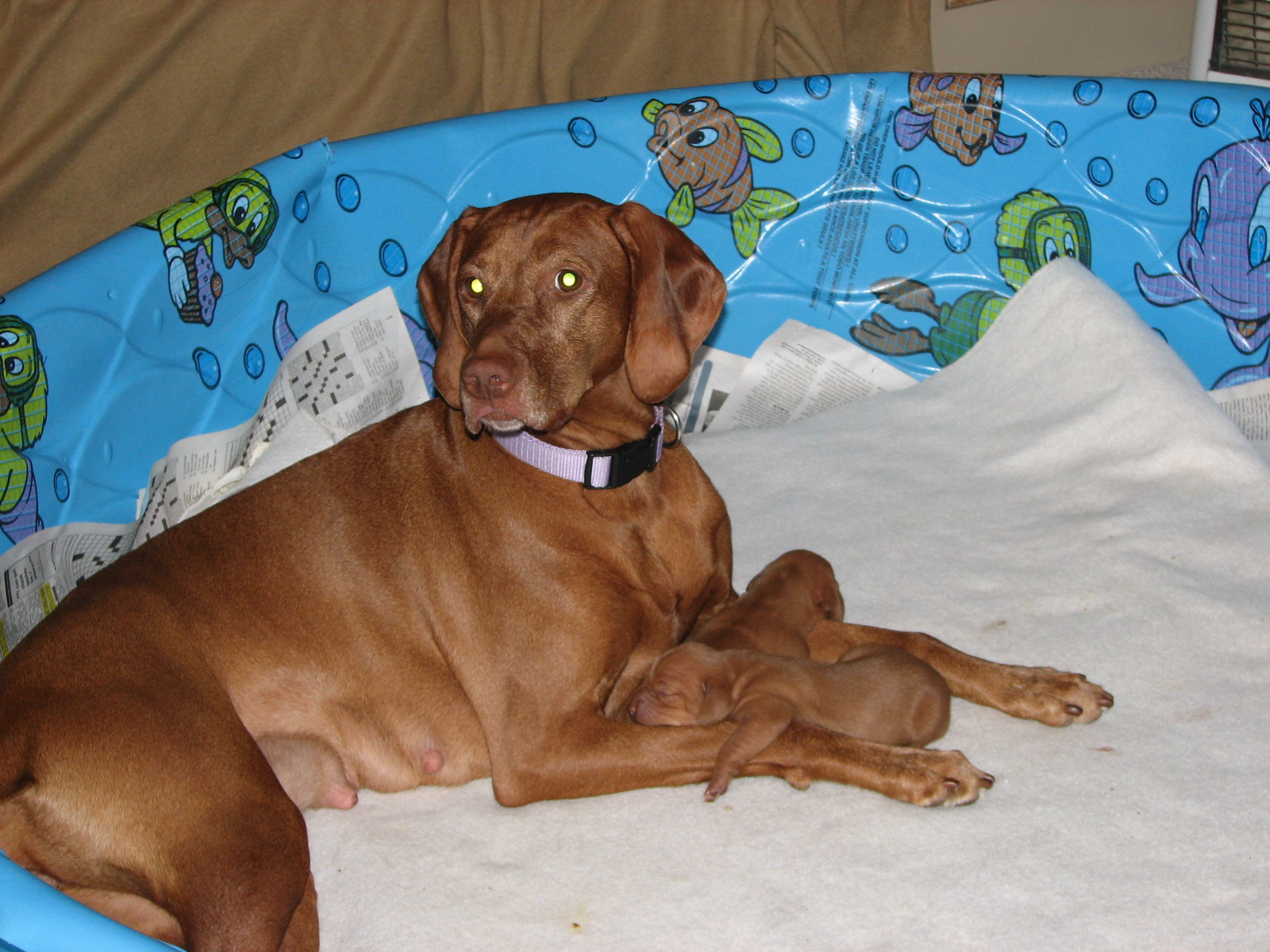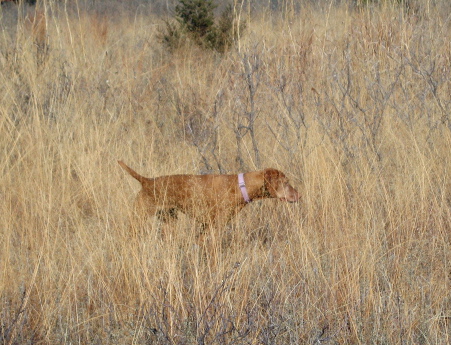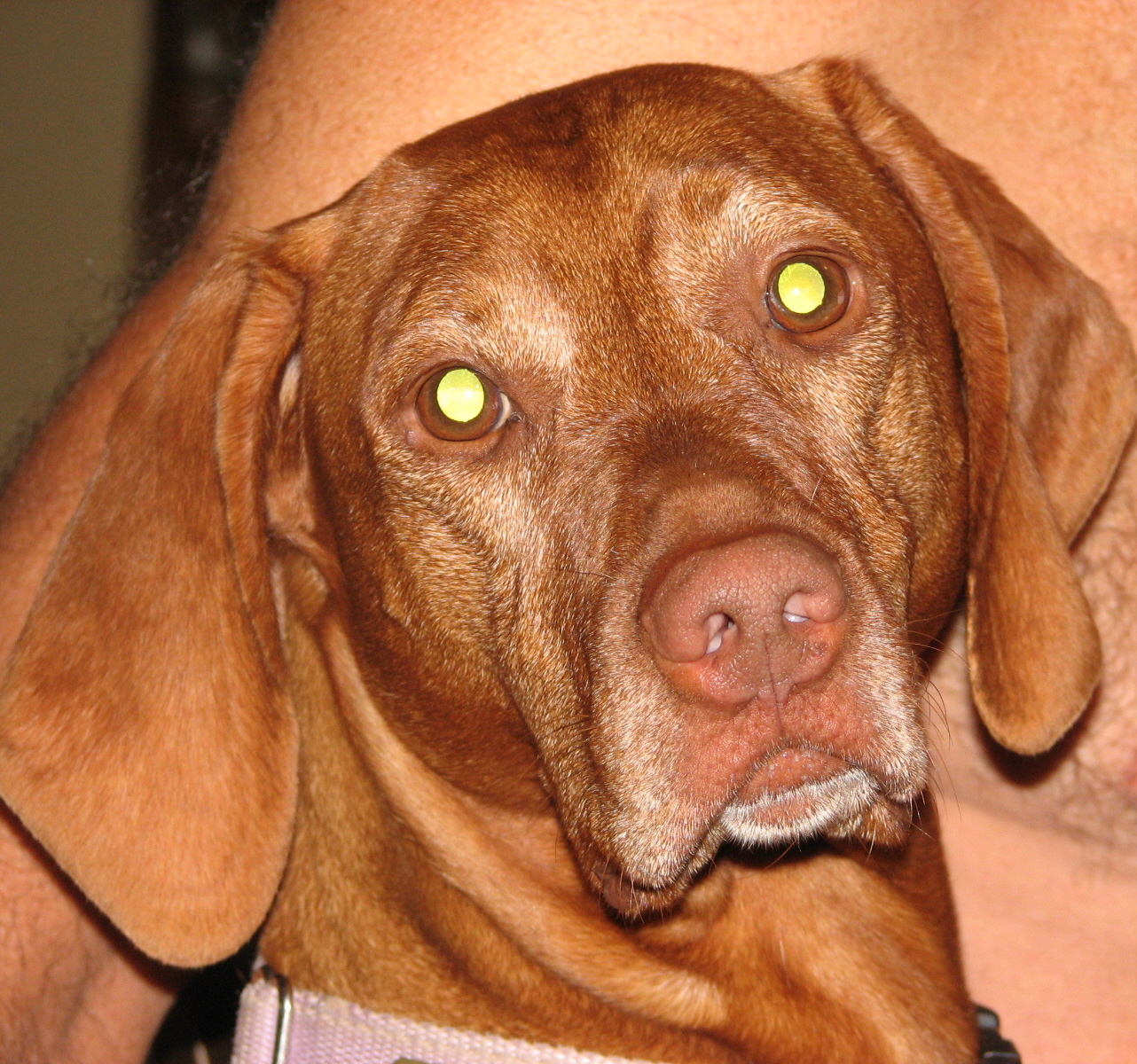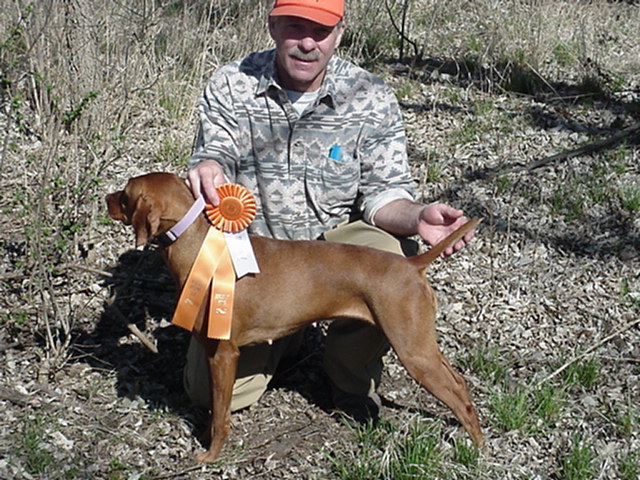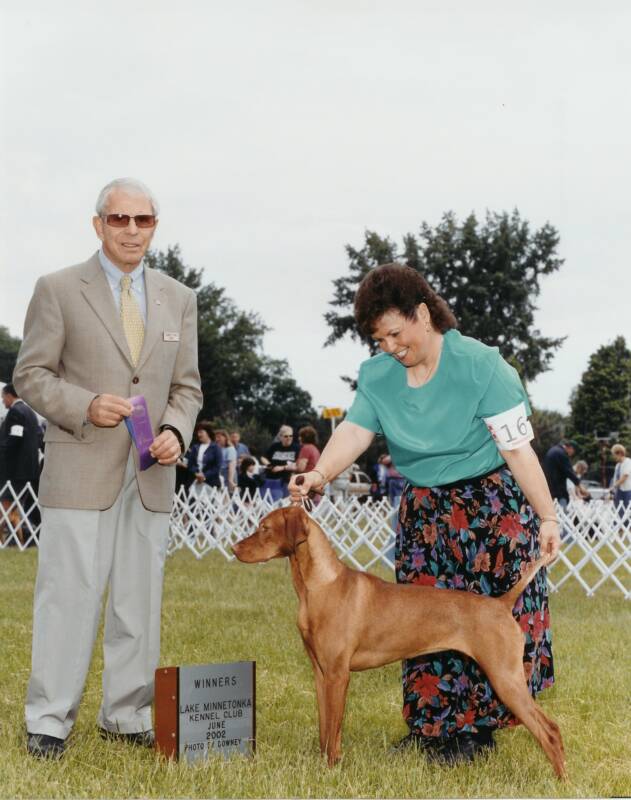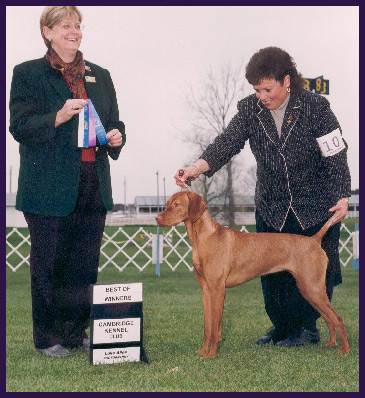 DNA#V225957

OFA#VZ8768F38F-PI

Gidget finished her Championship title with 4 majors.  She was Reserve Winners Bitch & Best Puppy at the Central Wisconsin Vizsla Club Specialty in 2002.  Gidget excells at retrieving, you can count on her to fill your daily bag limit, and look out for her in any tennis ball competition!  Gidget is very dark in color, gorgeous dark eye to match, pretty typy face, tight feet, deep chest and front movement to die for.  In the field she is a burst of power, high on the fall air and ready to run.

Gidget Major TCVC Weekend '02

She was mom to 8 puppies, one a National Specialty Winner's Bitch '08!!

Gidget earns her Junior Hunter Title.

Jak signals to the judges Gidget is on point!

Nice double with Gidget in the lead, and Shelby bringing in the second rooster!!

Gidget bringing in a Bobwhite in OK.

Classic Gidget point on Ok Bobwhite!

A young Gidget on a training day!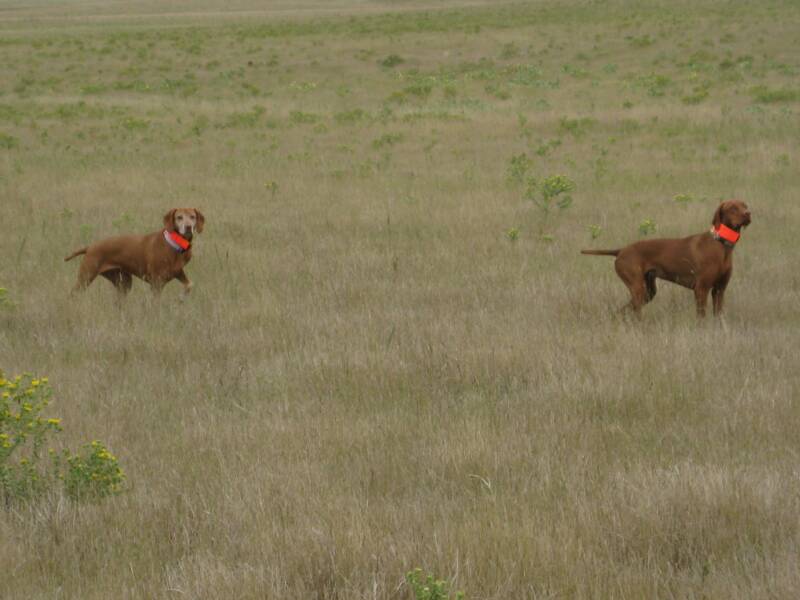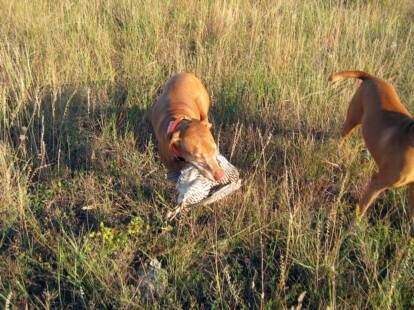 Gidget with a Sharptail Grouse.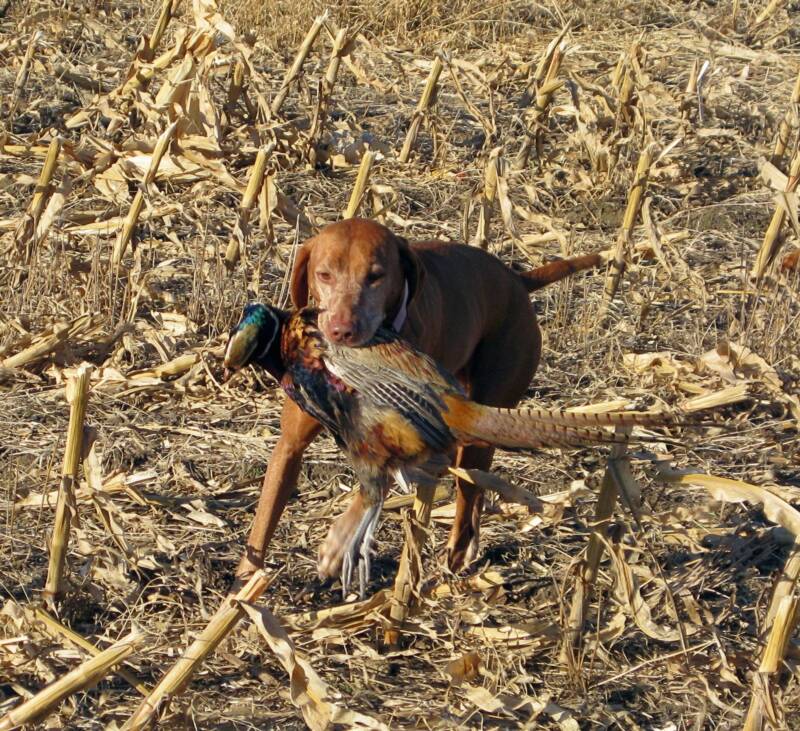 Good old SD Pheasant hunting!

Gidget backs daughter Juicee